STRETCH 2020: Embrace Change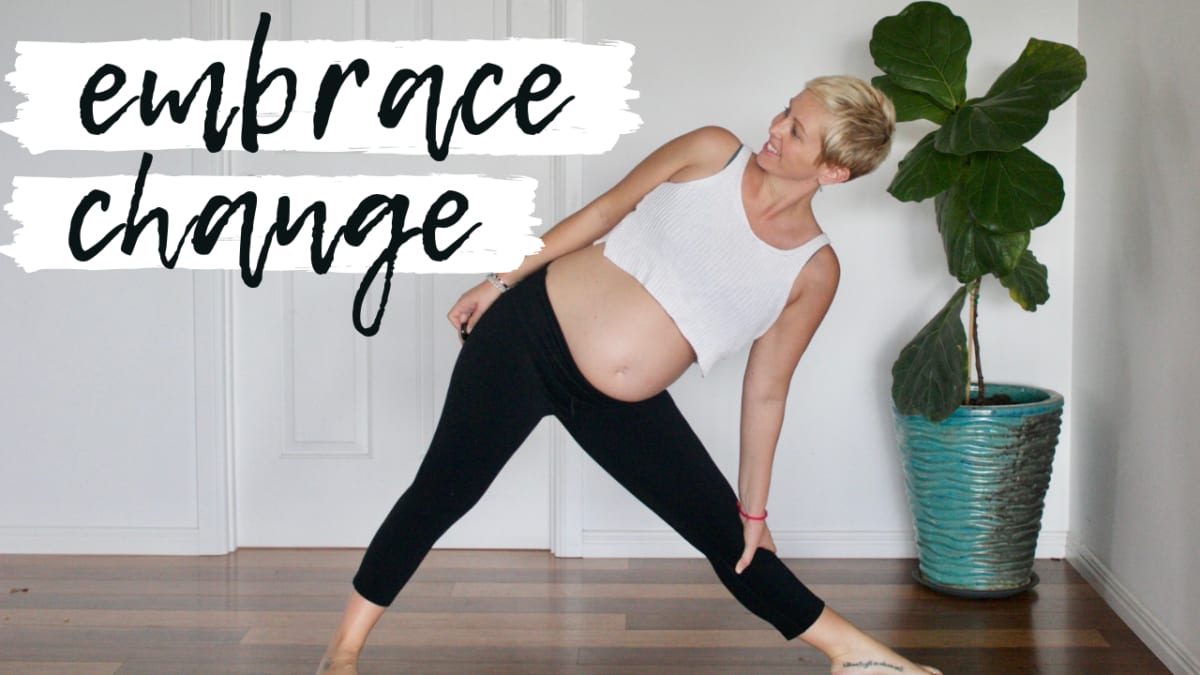 Behold, I will do a new thing!
Now it shall spring forth; shall you not know it?
I will even make a road in the wilderness and rivers in the desert."
(Isaiah 43:19)
God is doing a new thing and for that new to come, there must be a change from the old. The world is changing and will continue to change. Change is not against the will of God.
What is change?
1. Change is a disruption of the normal.
2. It is an alteration in status quo.
3. It is the introduction of unexpected and sometimes uncommon elements.
4. It is difference in a thing that makes it new (to you).
"To you" because what you call change is someone else's past or current experience. Eccl 1:18 says, "there nothing new under the sun."
When you know you are not the first person going through whatever you may be experiencing, you will have the courage to take whatever comes your way. There is a way and to embrace change, we must discover that way and live by it.
People react differently to change: some in fear and anxiety, some in dismissal/denial, some others, in resistance and opposition to the new, while others accept change. However, we must learn to not just accept change but to embrace it.
An individual who has two boxes, a labelled and an unlabelled box to choose from will most likely choose the labelled box for fear of the unknown. The questions running through his mind would be, "what if there's nothing in the unlabelled box? What if the content of the unlabelled box is nothing compared to what is in the labelled?" To embrace change, sometimes, you have to dare the unknown and perish (if you have to) or rejoice evermore.
Contrary to the ostrich which buries its head in the sand, embracing change demands that you do not dismiss the idea of change or deny its existence. It means that you will not live in opposition to the new and constantly resist change. Moreover, there are trains of change that come and would crush you if you choose to resist and not give way. You really can't oppose everything and you must be careful not to oppose God when He is the one introducing the change. When change comes, you acknowledge and adapt, not dismiss.
Accepting change is good, but not good enough. Sometimes, when people accept change, they resign to fate and begin to have a "que sera sera" (whatever will be will be) attitude towards their lives and destinies.
You can't afford to be a passive, resigned onlooker in your own life and destiny. You must be an active participant in your life. If you choose to accept life just like that, you will get to a point where you are not in control, God is not in control and ultimately, you lose out of your destiny portion.
Understand that change is neutral; it is not your enemy, it is neutral. Change is the most constant thing in the world. It can be either beneficial or detrimental to an individual depending on that individual's mindset. How it affects you depends on how you look at it. No doubt, the devil comes and may sometimes interfere with someone's life and destiny but when this happens, understand that God is still the great Orchestrator. He determines the course and destination of your life if you surrender to Him.
Who would have known that Joseph would end up as a powerful leader after he was sold into slavery? You don't need to understand or study or worry about change, nor do you need to live in confusion over every change that occurs. You will be frustrated. Paul said we only know in parts (1 Corinthians 13:9). The devil and humans may mean to do you evil but God means to do you good with every detail of your life. He is still working everything for your good. You just need to trust Him, have the right mindset and embrace change.
It is more important to know the one who knows than to know everything – Joyce Meyer.
Embrace Change!
See possibilities, Manuela Izunwa.